What is it?
This Reusable Wrapper wraps around your sandwich, wrap or roll. It folds over like an envelope and seals with a Velcro strip to keep everything fresh.
It opens into a placemat napkin so ideal for packed lunches, picnics, toddler finger food, or at the office. Wipe down and use again and again! INGENIOUS. Surely one of the best picnic gadgets out there and a great way to reduce plastic waste.
The range of fabric patterns means there is something for everyone! What is your favourite? Pink Unicorns, camouflage, traditional spots and checks or a sophisticated grey…. Certainly makes a boring cheese sandwich much more appetising and can help your children eat their school lunch!
A firm favourite for hill walkers - no more bulky Tupperware - or travelling on planes, trains or automobiles! And a winner with School Eco committees : no more plastic waste in the lunch hall.
The inmates who do the sewing learn a skill, gain a qualification and get paid for their work whilst we get them made 30 minutes from home so a win win situation. Thus reducing our carbon footprint, and re-educating.
Made in Scotland
With the help of the Inmates at Kilmarnock Prison, the Wrapper by Re-Wrap-It, is a fabulous alternative to single use plastic bags, cling film or tinfoil.
Picnics
School Lunch
Hillwalking
Camping
Office
Parties
Many more application
As seen on BBC
The Customer is Always Right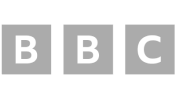 GO TO THE SHOP